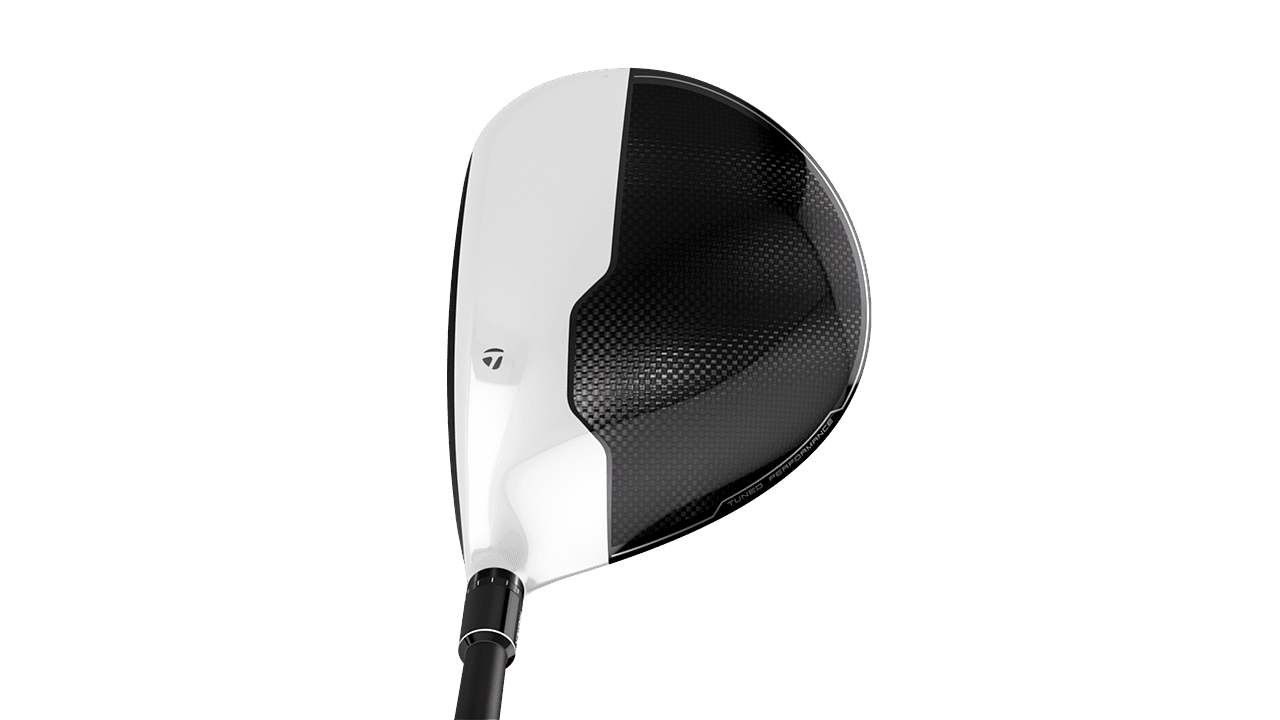 The M1 is our longest driver ever and was designed with no compromises to give performance to all golfers
The materials in M1 are highlighted in the design and alignment of the crown; delivering a premium and confidence-inspiring look that all golfers will appreciate
The M1 is our longest driver ever and was designed with no compromises to give performance to all golfers The materials in M1 are highlighted in the design and alignment of the crown; delivering a premium and confidence-inspiring look that all golfers will appreciate
Above the 'sub video' 1, text will be bullets around the crown attributes. the M1 driver has a multi-material construction, highlighted by a proprietary 7-layer Carbon Composite Crown The crown is precision-formed and built ultra-thin, ultra-lite and high strength to maximize weight savings This savings was repositioned to build a weight-loaded sole, moving overall clubhead weight lower and center for a more efficient power transfer.
Text to describe the two weights that are brought into the T Track for shot shape and launch conditions personalization. The ultra-lite crown frees up weight for the T-Track System that unlocks a breakthrough in distance, forgiveness and feel for each golfer. The Front Track It has one 15 gram weight that adjusts for multiple draw, neutral and fade settings. It also acts as a Speed Pocket that is important for protecting ball speed. The Back Track has one 10 gram weight that adjusts for multiple high, medium and low launch and spin settings. Text above 'sub video' 2. Bullets describing the T-Track M1 features the revolutionary T-Track System that consists of both a front and back track with 25 grams of adjustable weight, providing distance without compromising forgiveness. The T-Track System brings weight to the sole for a more efficient power transfer resulting in more ball speed. It gives golfers the ability to personalize their M1 to their exact specifications; promoting optimal launch conditions and performance fit to their unique swing.
The M1 driver comes in the neutral setting. This will act as a good baseline as you dial in launch conditions that are best for your swing.
Move the weight in the Front Track towards the heel for more of a draw bias.
Move the weight in the Front Track towards the toe for more of a fade bias.
Move the weight in the Back Track forward to find the most speed.
Move the weight in the Back Track back to find the most forgiveness.
Best-in-class sound is accomplished through rigorous internal acoustic engineering. This is done through rib structures that control vibrations to produce a solid, hot, and crisp sound.
The M1 Driver is available in the following lofts: 8.5°, 9.5°, 10.5 °, 12° The Loft Sleeve can be adjusted +/- 2°, accounting for 12 total positions This allows golfers to achieve preference of face angle, loft and lie.
The construction of M1 allows better players to create the shot they want and all players the shot they need, promoting performance for every swing.