Learn how to
Swing Faster
with Dustin Johnson
Access Tips and commentary by
dragging the slider along the timeline.

- or -
Click on the hot spots of the swing.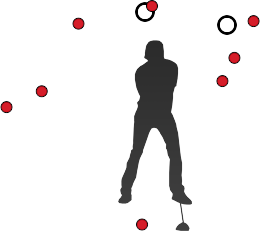 - or -
Use your keyboard arrow keys.


Want more tips to Swing Faster?
Check back soon for more swing tips from Hank Haney
or join our newsletter for updates.