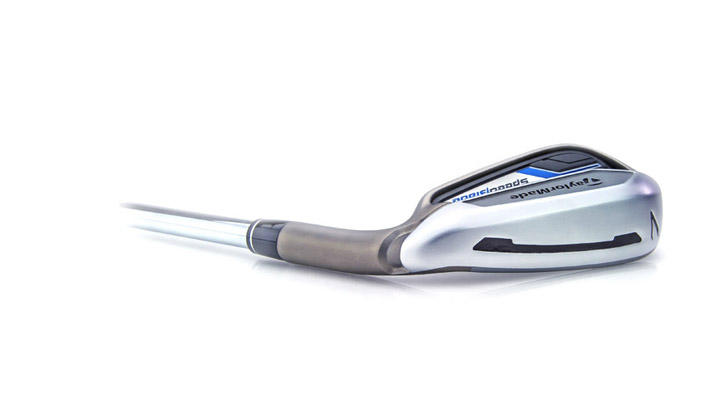 IT'S CALLED A SPEED POCKET™
What's a Speed Pocket™? A deep slot behind the clubface that allows the face to flex and rebound faster, increasing your ball speed and launch angle to boost your distance dramatically. You also get more control because your shots land on a steep angle and stop fast. Quick review: faster ball speed, higher launch angle, longer distance, quick stops. Yes, you need a Speed Pocket.
ALL OTHER IRONS ARE INFERIOR
The Speed Pocket makes all other irons inferior. It's nothing personal. It's innovation. The Speed Pocket gives SpeedBlade irons the fastest face of any TaylorMade iron ever, creating a potent combination of ball speed, high launch, long carry and steep descent that's never been possible before. You'll hit shots you never thought you could -- higher, longer, closer to the hole.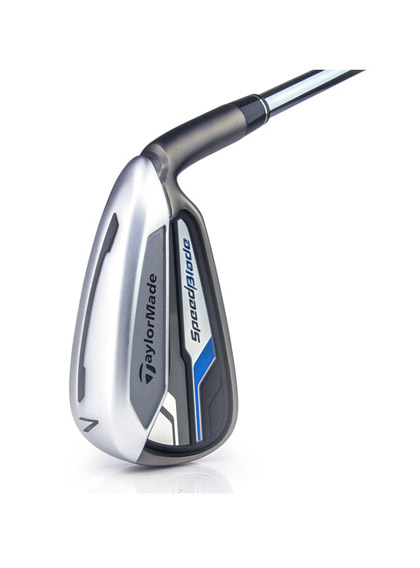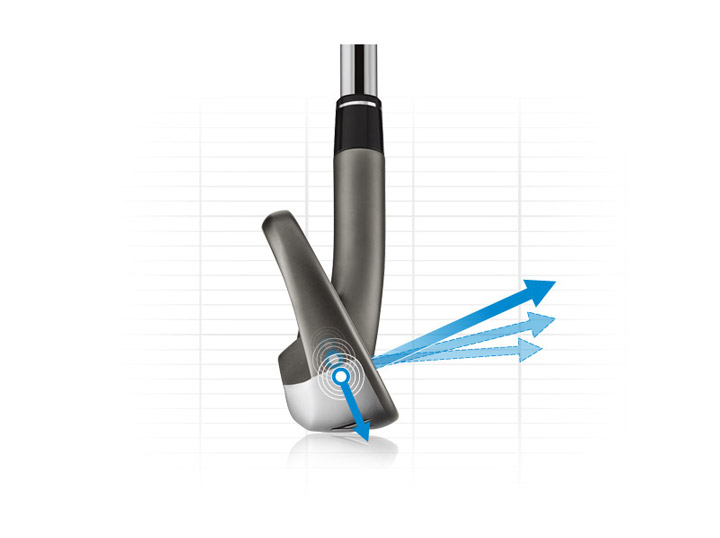 LAUNCHES HIGHER AND FLIES FARTHER
We've lowered the clubhead's CG to further increase your launch angle. Shots scream high into the sky and stay there longer, equaling longer carry and more distance.
PERFORMANCE WHERE YOU NEED IT
With irons, most golfers make impact low on the face – our studies show it happens 72% of the time. Speed, launch and distance suffers. The Speed Pocket promotes fast ball speed and high launch on low hits, giving you long distance on nearly every swing.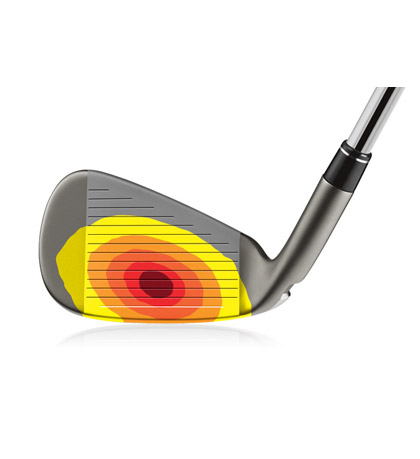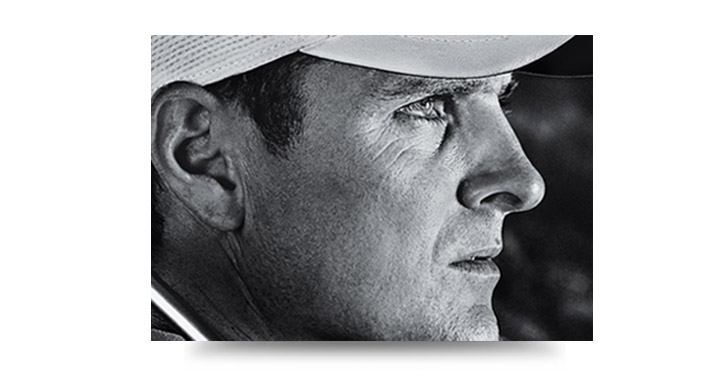 VALIDATED BY THE U.S. OPEN CHAMPION
Remember the tournament-clinching 4-iron Justin Rose hit from 240 yards to the final green to clinch the U.S. Open? The Speed Pocket helped him pull it off. Always seeking an edge, Justin was among the first to recognize how the Speed Pocket could improve the quality of his iron shots. It works for him. It will work for you.