UNWRAP PERFORMANCE
Find the perfect holiday golf gifts this season with specialized categories for men, women, and junior golfers. Choose from TaylorMade drivers, irons, golf balls, accessories, and more, so you can stuff your stockings—and your golf bags—with holiday cheer.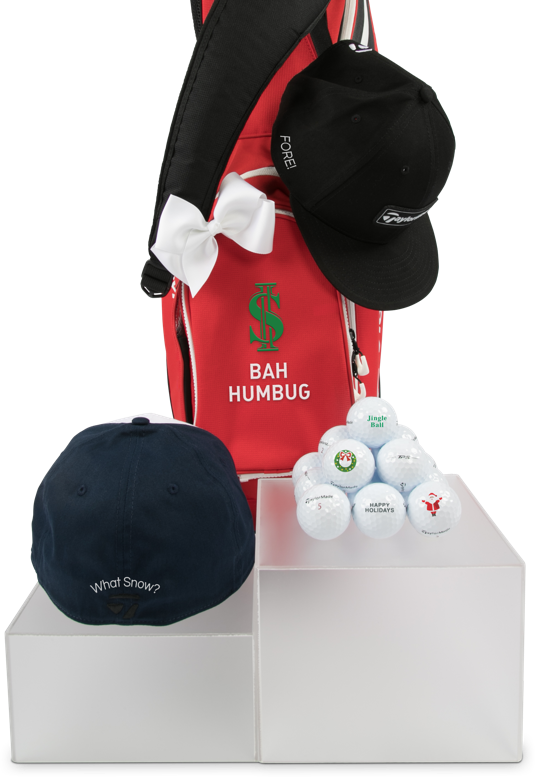 Get Personal
Personalize the gifts you give with customized bags, hats, and golf balls from TaylorMade.
Personalize Now
Wrap
like a pro
Wrapping golf gifts can be a challenge. That's why we asked some of our top Tour athletes to show you how to wrap like a true "professional." Check out the videos below.
Cherish Deals
Save strokes and money with TaylorMade deals, discounts, and sales—just in time for the holidays.