THE HOTTEST PUTTER ON
TOUR IS NOW THE SMARTEST
Introducing Spider Interactive powered by BLAST — A new putting experience that combines the performance of TaylorMade's Spider Tour putter with real-time stroke analytics powered by a Blast Motion Sensor housed within the grip.
Spider Interactive powered by BLAST automatically captures valuable stroke data and syncs it directly to your mobile app, so you can analyze, refine, and master your putting performance.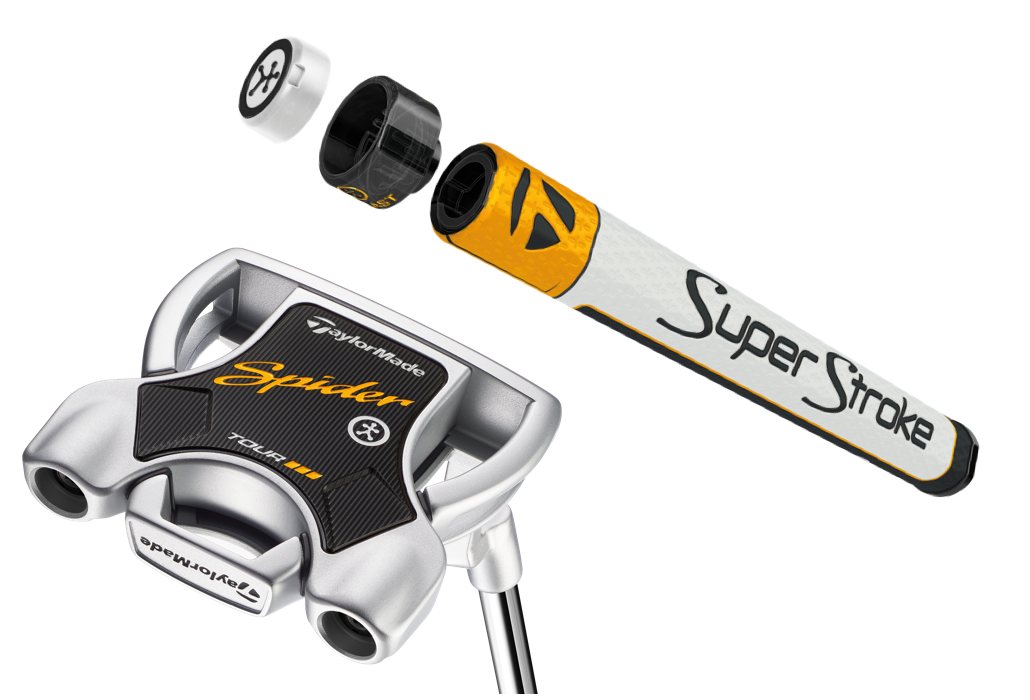 INCLUDED COMPONENTS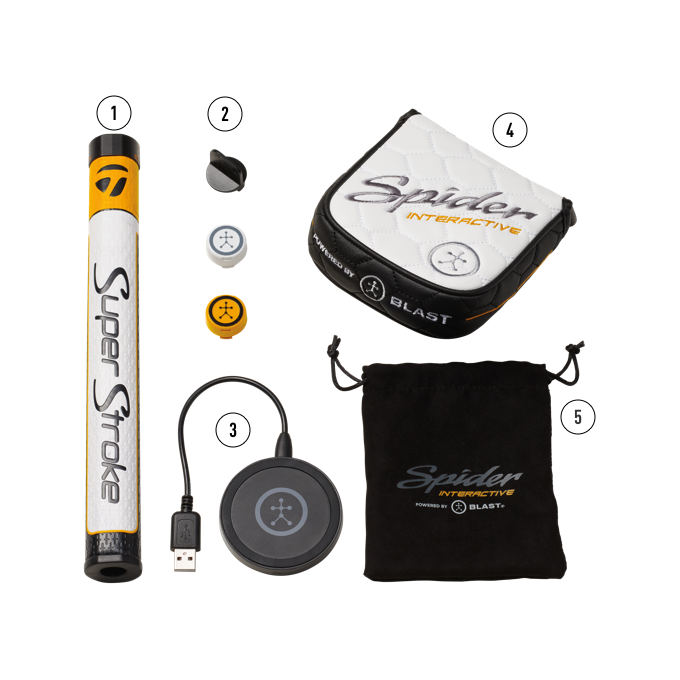 1

SuperStroke Mid-Slim 2.0 Grip

2

Blast Sensor Install Key, White Blast Sensor, and Yellow "Dummy" Plug for Tournament Play *

3

Blast charging Pad w/ Micro USB Cable
4

Premium Putter Headcover

5

Spider Interactive powered by BLAST Storage Pouch

6

Pure Roll Insert, featuring 45° grooves to increase topspin and produce a smoother roll on the green
LEARN TO PUTT LIKE A PRO
Spider Interactive powered by BLAST allows golfers of any level to focus on specific elements of their stroke or take part in a step-by-step instructional journey, beginning with the basics. With Spider Interactive powered by BLAST, you'll soon be putting with confidence, whether you're faced with a 3-footer or a 60-foot putt.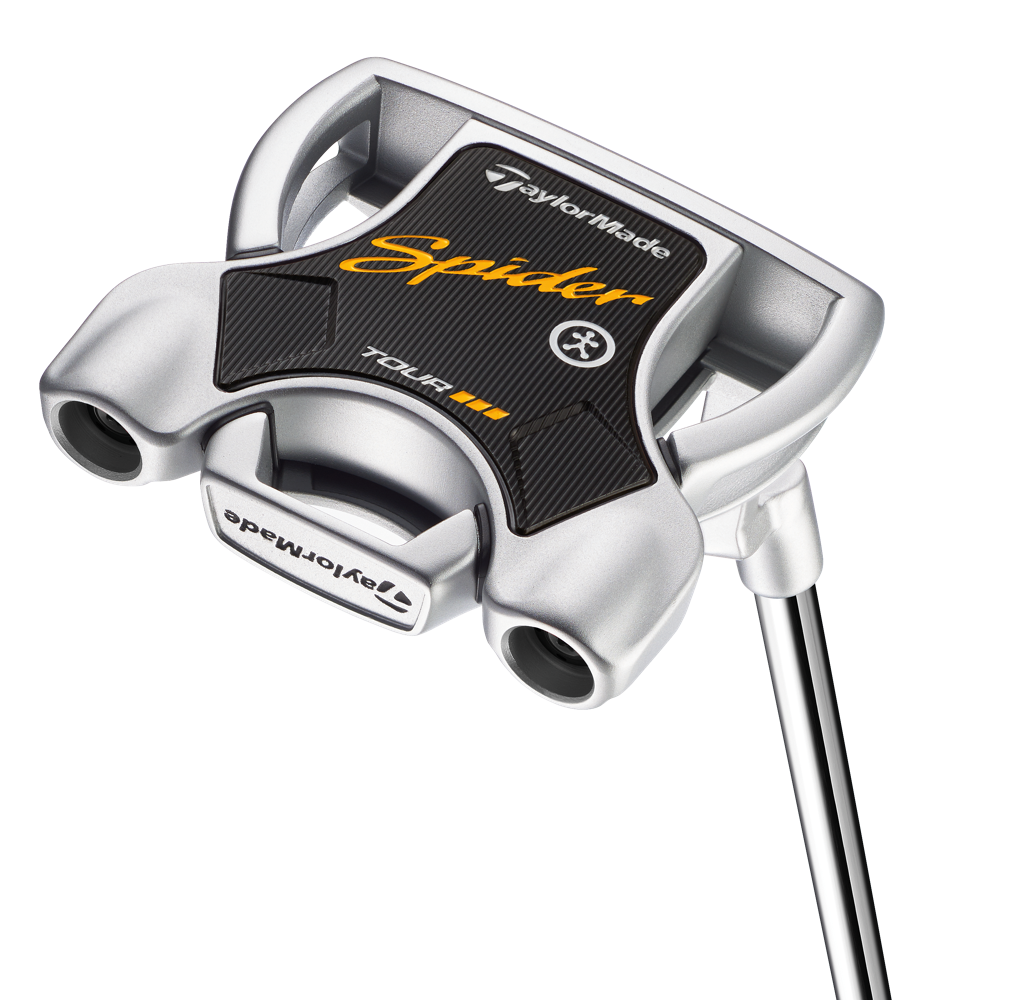 Train Smarter. Get Better.
Real-Time Data Capture of 11 Putting Metrics
Guided Journey of Step-By-Step Drills to Improve Your Putting
App Tutorial and Putting Tips from "Me and My Golf"
View Product

SHOP SPIDER INTERACTIVE POWERED BY BLAST
Claim based on most used putter model on the PGA TOUR in 2016-2017 season, as reported by the Darrell Survey Co.